There isn't a detail we haven't thought of. Bringing you the most unique workout experience from our highly trained Lagree-certified instructors in our brand new studio. Welcome to your new favorite workout!
The Lagree Method is a workout that effectively combines strength, endurance, core, cardio, balance and flexibility.
The trademarked Megaformer M3S is a spring-based machine developed by fitness visionary, Sebastien Lagree.
TOTAL BODY. HIGH INTENSITY. LOW IMPACT
Lagree fitness is intense on the muscles, but low-impact and safe on the joints, spine, and connective tissue. Classes are intense and purposefully sequenced to stimulate your muscles. Each move has the foundation of a plank, squat, or lunge, with a variety of variations to strengthen the entire body. It's unlike any workout you've ever done!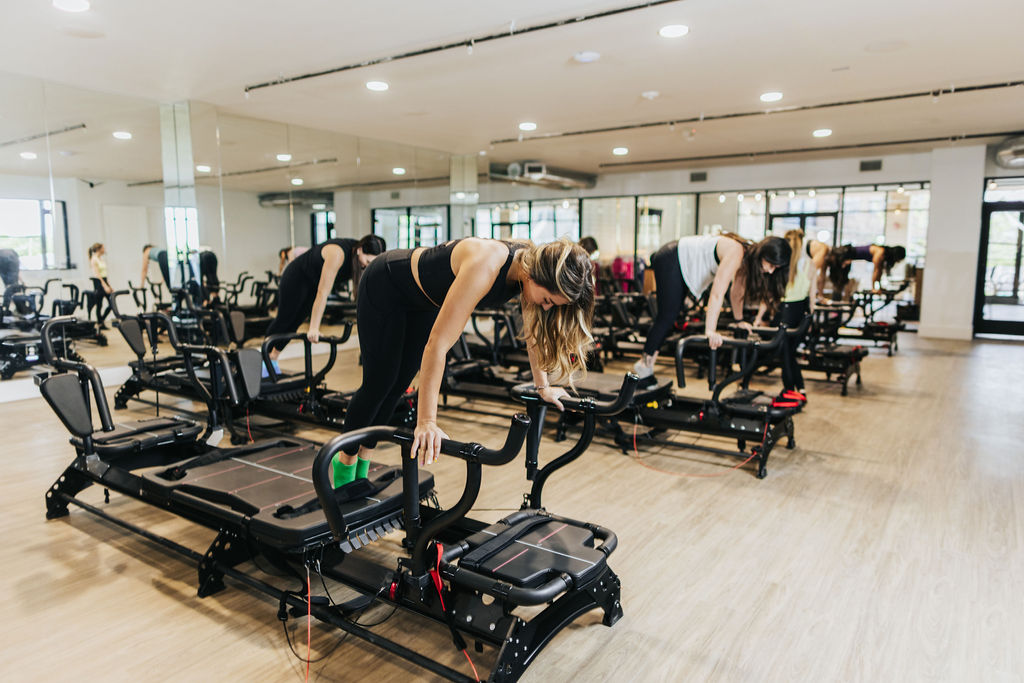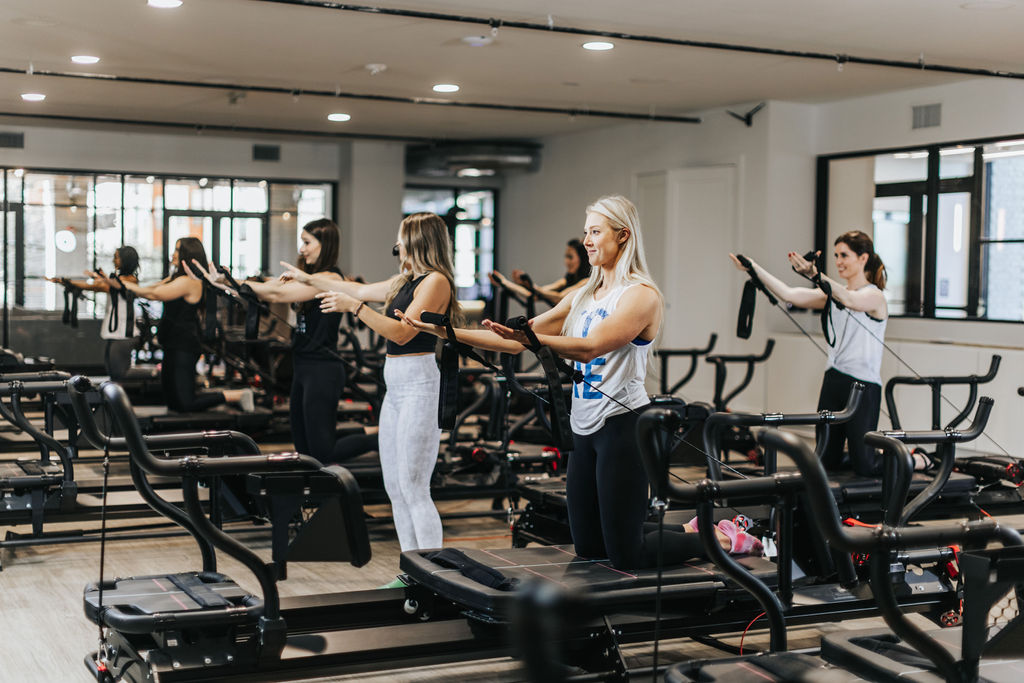 Our custom made Megaformer, combining the M3K+ with the M3S carriage is a spring loaded, constant tension, workout that is totally adjustable to those of any fitness level. Transitioning from one exercise to another during our 50 min workout is no problem. It's the SLOW and controlled movements performed under the constant tension that maximizes the mind-body connection.
YOU DON'T NEED MORE TIME.
YOU JUST NEED MORE INTENSITY.